SPACERS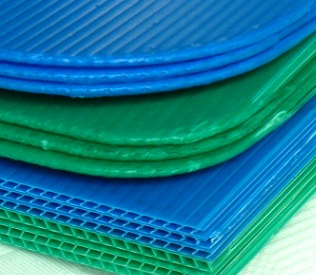 Produced by our company hollow boards are manufactured also called spacers.
Hollow boards in this case is further processed consisting of the closure side edge thereof by submergence.
Performed is also rounded corners and melted of the plate.

These operations protect the disc from getting inside the water, and other factors that cause internal contamination board. Rounded corners additionally protect the film that are wrapped against cuts.

Treated panels are used among other things as a spacer for the transport of glass in the glass industry, agri-food processing plants and internal logistics.

These spacers may be subjected to a washing process, thereby prolonging their service life. They applied to the preparation of suitable raw materials and high weight itself dividers provide sufficient rigidity and thus prevent movement of the goods on them lapped.
COMPANY DATA

Ul. Jagiellońska 85/87
42-200 Częstochowa
tel/fax. (34) 371 09 35
tel. 664-184-662
tel. 601-293-007
tel. 501-633-545
e-mail: biuro@plastkarton.pl