About us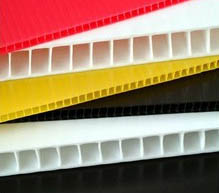 Despite the too-placement on the market, the company boasts one of the best quality production twinwall sheet on the market. Today's status We owe a modern production line and highly qualified staff with extensive experience in the plastics processing industry, especially the manufacturing celular boards and solid boards. Thanks to these advantages, we are able to provide high quality and meet the high demands of customers in this field. Our experience allows us to design and produce boards and all the packaging as required by the customer.
The ambition of the company is to meet the demands of the market, competition and produce the best boards on the Polish and foreign markets. Thanks to the implementation of modern management systems and high qualifications of the operators of the waiting time for execution of the contract is reduced to a minimum, meeting the expectations of customers.
Company policy assumes a continuous reduction of costs. Therefore, the prices of finished products offered to customers are adequate to market conditions, and will satisfy the most demanding customers.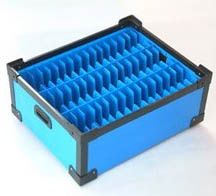 High technical culture, using the production facilities of the highest standard, as well as the ability to self-construction equipment niche directly under specific orders, provides the customer to receive the product in accordance with the expectations of the highest quality.
Thanks to the great experience for the production of selected optimal raw materials and additives, so that the product obtains optimal and rational price. Cooperation with us will be fruitful for you and will bring many benefits.
We invite you to cooperation.
COMPANY DATA

Ul. Jagiellońska 85/87
42-200 Częstochowa
tel/fax. (34) 371 09 35
tel. 664-184-662
tel. 601-293-007
tel. 501-633-545
e-mail: biuro@plastkarton.pl